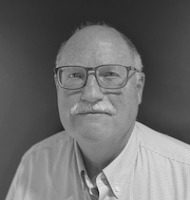 Charles Rutkowski
Director of Technical Assistance Programs- Community Transportation Association of America
Mr. Rutkowski has more than 47 years of experience in community transportation with extensive skills in transit planning, evaluation, management, operations and financing. From 1991 to 2021 he managed the USDA Rural and Tribal Technical Assistance Programs, which provided planning assistance and training to help establish, expand or enhance rural and tribal transit programs, services and facilities. Through these programs, he had direct involvement in the development and implementation of transit service and facility projects in over 375 communities in 48 states, as well as the U.S. Virgin Islands and the Commonwealth of the Northern Marianas Islands. Included among these are innovative transit service and development projects in Sullivan, County, New Hampshire, Walterboro, South Carolina, Roxboro, North Carolina, Brunswick, Maine and with the Pyramid Lake Paiute Tribe in Nevada, transit facility projects in Bradford, Vermont and Spearfish, South Dakota, and transit marketing projects in Astoria, Oregon, and Cumberland County, Maine.
Currently, he is the Project Director for the Transit Planning for All Program supported by the Administration for Community Living and oversees staff and consultant activity on all projects and activities to promote and support inclusion of seniors and persons with disabilities in the planning, development and operation of mobility services. He also manages CTAA's community mobility enhancement projects supported through the Association's partnership with Toyota, and is a member of the National Center for Applied Transit Technology's Strike Teams which provide technical assistance to help communities identify and address emergent technology needs. In his work, Mr. Rutkowski focuses upon inclusive collaboration with all community stakeholders and creative financial packaging to ensure that projects are implemented.
Previously, Mr. Rutkowski managed a rural transit program in Chenango County, New York. The Town and Country Transit service operated coordinated transportation for ten agencies in the rural area around Norwich, New York. He also spent ten years planning and developing specialized transportation programs in urban, suburban and rural environments with the Syracuse, New York Metropolitan Planning Organization.
He holds a B.A. degree in geography from Syracuse University and lives in West Springfield, Virginia.