GPCOG – "Inclusive & Accessible Virtual Engagement: Lessons From The Field" White Paper
Date Published: December 9, 2020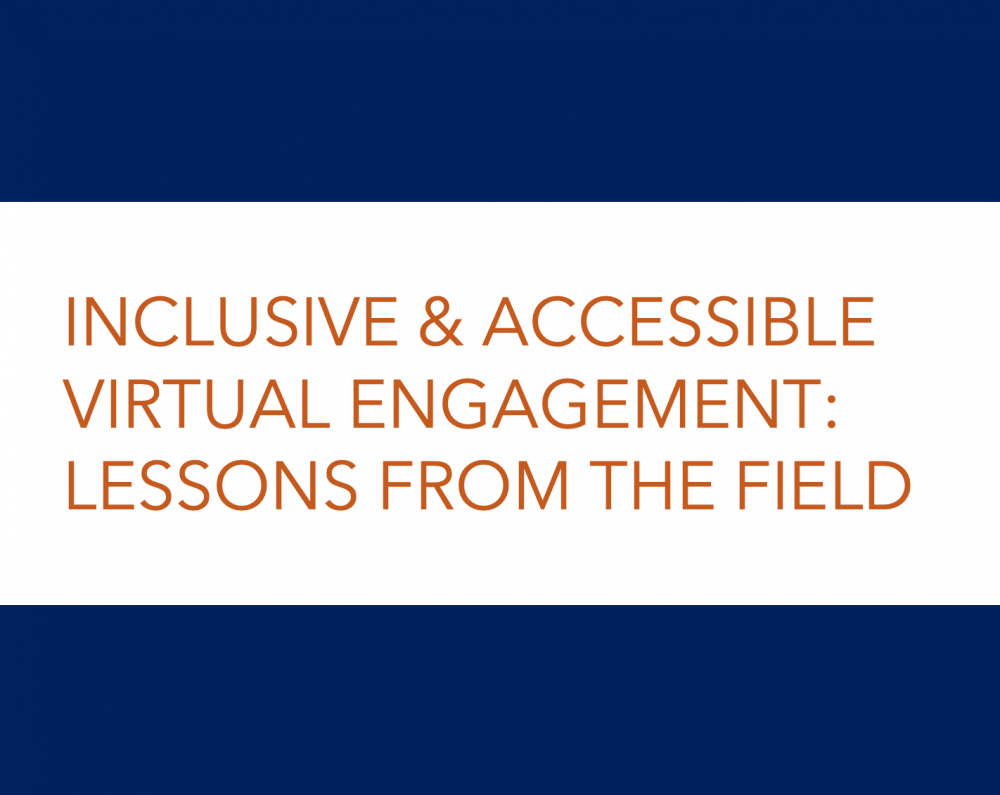 The Greater Portland Council of Governments has released a white paper on the best inclusionary and accessible practices for virtual engagement.
The report focuses on three areas:
Providing an overview of best practices for using virtual engagement in a way that is accessible, inclusive, and equitable.
Sharing tips and resources for GPCOG members and other stakeholders on how to virtually engage the public using various online tools and platforms.
Assisting GPCOG and other organizations with institutionalizing equitable virtual engagement practices.
You can find out more about partners involved in the white paper's development at this Facebook post.
The report can be found here.